Circle B Overhead Doors – Your Trusted Choice for Garage Door Opener Installation Service in Bryan, TX
Elevate the functionality and security of your garage with a high-quality garage door opener – the essential core of your garage door system. Enhance your experience with a new installation, and entrust the task to seasoned professionals who fully grasp the importance of a seamless setup.
Depend on Circle B Overhead Doors, the foremost experts for garage door repair services in Bryan, TX. Our dedicated team specializes in delivering meticulous garage door opener installation services, ensuring not only efficiency and reliability but also bestowing upon you the peace of mind you rightfully deserve. Transform your garage into a haven of convenience and security with our expertly installed garage door openers – the gateway to a worry-free and streamlined daily routine.
The Importance of a Proper Garage Door Opener Installation
1. Smooth Operation
A garage door opener, meticulously installed by seasoned professionals, stands as the hallmark of smooth and reliable operation. Entrust the installation to our skilled experts, ensuring not only seamless functionality but also a guarantee that your garage door will open and close with absolute precision, free from any hiccups or disruptions. With our commitment to excellence, you can confidently rely on the optimal performance of your garage door system, elevating both convenience and peace of mind in your daily routine.
2. Safety Assurance
A meticulous installation process is paramount to ensuring the safety of both you and your cherished family members. This meticulous approach guarantees the proper functioning of essential safety features in your garage door opener, including auto-reverse mechanisms.
3. Longevity
A methodical installation procedure is of utmost importance in safeguarding the well-being of both you and your esteemed family members. This rigorous approach ensures the optimal operation of crucial safety features within your garage door opener, including the flawless functionality of auto-reverse mechanisms.
Common Issues with DIY Installations
While some homeowners attempt DIY garage door opener installations, they often encounter the following issues:
1. Misalignment
Inadequate alignment is a critical concern that may lead to an uneven closure of the garage door, compromising its smooth operation. Our professional attention to detail ensures precise alignment, addressing this issue comprehensively to enhance both the performance and longevity of your garage door system.
2. Wiring Problems
The presence of incorrect wiring poses not only the risk of rendering the opener non-functional but also introduces potential safety hazards. Our expert technicians meticulously examine and address wiring concerns, ensuring a seamless and secure electrical system for your garage door opener.
3. Lack of Safety Features
Opting for DIY installations may inadvertently overlook vital safety features, potentially jeopardizing the well-being of your family and property. Rely on our professional installation services to guarantee the incorporation of all essential safety features, providing you with peace of mind and a secure garage environment.
4. Incomplete Setup
DIY installations may fall short in including essential accessories or fail to optimize the full spectrum of the opener's features. Our professional installation not only ensures the inclusion of all necessary components but also maximizes the potential of your garage door opener, delivering a comprehensive setup that aligns with the highest standards of safety and functionality.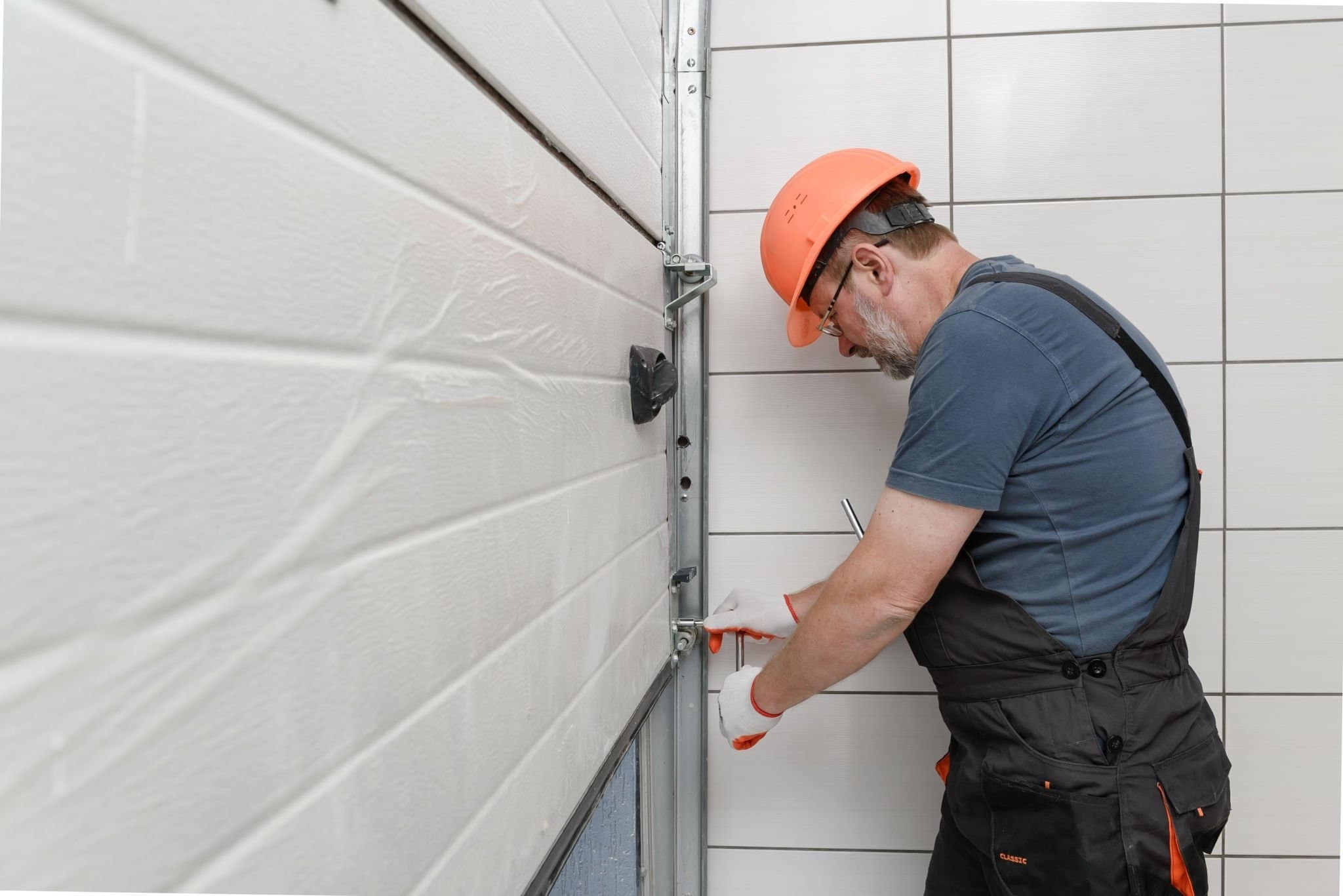 The Circle B Overhead Doors Difference
1. Expert Technicians
Entrust your garage door opener installation to our team of highly skilled technicians, each possessing extensive experience in the field. Our experts bring a wealth of knowledge and adhere to industry best practices, ensuring not just a routine installation but a meticulous and flawless setup that meets the highest standards of precision.
2. Comprehensive Service
Our commitment goes beyond the ordinary – we provide a comprehensive installation service that encompasses every facet of your garage door opener setup. From precise alignment to meticulous wiring and thorough testing of all safety features, our dedicated team leaves no stone unturned to deliver an installation that not only meets but exceeds your expectations.
3. Safety First
Central to the essence of our service is an unwavering commitment to prioritizing your safety above all else. Our highly skilled technicians consistently go above and beyond, dedicating themselves to ensuring that every safety mechanism is not merely present but meticulously configured to perfection. This level of attention to detail not only provides an added layer of protection for your cherished family and valuable property but also serves as a testament to our dedication to fostering an environment where your peace of mind is not just a priority but the ultimate goal.
4. Accessories and Optimization
Our unwavering commitment to ensuring your complete satisfaction extends well beyond the completion of the installation process. Following the meticulous setup, we take pride in offering a curated selection of accessories, thoughtfully designed to enhance the functionality of your garage door opener. Moreover, our expert team is dedicated to providing invaluable guidance on optimizing these additional features. This comprehensive approach guarantees not only immediate satisfaction but also a sustained and enhanced performance from your garage door opener in the long term. Rely on us to deliver a professional service that meticulously considers every detail, providing you with an enduring and optimized solution for your garage door system.
Conclusion
When seeking unparalleled garage door opener installation in Bryan, TX, entrust the task to the seasoned professionals at Circle B Overhead Doors. Our team stands as a beacon of expertise, embodying a commitment to precision that sets us apart in the industry. With a track record of excellence, we bring not only technical proficiency but also a dedication to ensuring your safety and satisfaction throughout the installation process.
At Circle B Overhead Doors, our approach extends beyond the mere mechanics of installation. We prioritize the seamless integration of your garage door opener, understanding that this pivotal component is not just a convenience but a crucial element in your daily life. Our expert technicians navigate the intricate details of the setup with meticulous care, aiming not only for functionality but for an elevated experience that enhances the overall convenience and reliability of your garage space.
Choose Circle B Overhead Doors for more than just a service – opt for an investment in a professional and seamless garage door opener setup that goes above and beyond, promising a lasting combination of safety, satisfaction, and operational excellence.