Garage Door Replacement Services, Bryan, TX
The garage door is an integral part of your home. If it's not functioning properly, it can ruin your day and even cause damage to your home. At Circle B Overhead Door, we're dedicated to providing quality garage door repair and installation services for Bryan, TX, residents.
Our team is experienced in all aspects of garage door repair and maintenance. We know how important it is for you to have a high-quality product that will keep your family safe and secure. That's why our team strives to offer the very best service possible with every project we undertake.
We know that when you need help with your garage door, you want it fast—and we are here for you 24/7! We'll come out as soon as possible so that we can get your garage doors up and running again as quickly as possible!
The Most Reliable Garage Door Replacement Company in Bryan, TX
When it comes to your garage door, you want to be sure you're getting the best of the best. That's why we at Circle B Overhead Door are the most reliable garage door replacement company in Bryan, TX. 
We know that when you need a new garage door installed quickly, it's important to find a company that doesn't waste time on delays or unnecessary costs. That's why we offer free quotes over the phone and same-day service as soon as possible so that you can get back on track with your life as quickly as possible while still getting top-quality work done at an affordable price. Plus, with our lifetime warranty on all parts and labor, you'll never have to worry about any issues down the road!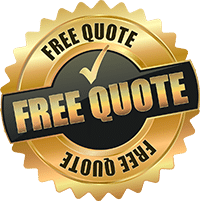 Get Your Free Quote Today
When Do I Need Garage Door Replacements?
Whenever your garage door malfunctions, you need to make sure that it is fully functional and secure. If it is a mechanical problem, it may need to be replaced, or it may just need to be repaired. A malfunctioning door can cause uninvited guests to enter your home, so replacements are necessary.
Garage doors are an important part of your home. You need to make sure that they are sturdy enough to protect your property, but they should also enhance your curb appeal and resale value. In case your door is over 20 years old, you should get it checked by a professional to determine whether it needs repair or replacement. If it has extensive damage, you may need a complete replacement.
There are many signs that your garage door needs to be repaired. Depending on the extent of the damage, you may be able to repair a section of the door yourself. However, replacing the entire door can be more expensive. The best way to determine whether your garage door needs replacements is to contact a reputable professional like Circle B Garage Door, a trained team to install garage doors.
Signs of Garage Door Failure
There are several signs that you should look for if you suspect your garage door is failing. If you see any of these, it's time to call a professional.
There's a sound coming from your garage when you use your remote control to open or close the door.
The door won't close completely
The door won't open all the way (it stops short)
The garage door has been stuck in one position for more than a day
If you hear loud noises when you try to open or close your garage door, then this could mean that one of the springs on your garage door has snapped and needs to be replaced.
If this happens, it's time to call Circle B Overhead Door for service!