Garage Door Repairs in Bryan, TX
Circle B Overhead Door is your garage door repair in Bryan TX company. We're here for you when you need us most, whether it's a broken spring or a malfunctioning garage door opener. Our goal is to make sure that your garage door is functioning properly and safely every single time you use it.
Our experienced technicians will get the job done quickly at a price that won't break the bank. We believe in being honest and upfront with our customers about all parts of the process—from pricing to scheduling an appointment to completing repairs on time.
At Circle B Overhead Door, we understand how frustrating it can be to have a garage door that isn't working properly. We've been providing garage door repair services in Bryan for many years, so we know the ins and outs of this industry. We are committed to providing the highest quality service at an affordable price—and we guarantee it!
Our team is knowledgeable and experienced and will make sure that your garage door is installed quickly and efficiently. We offer quality products at affordable prices, so you don't have to spend a fortune when you need new garage doors.
We'll get your garage doors fixed fast so you can return to your routine as soon as possible. Contact us today!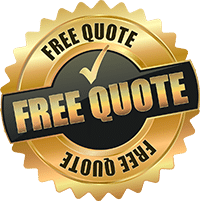 Get Your Free Quote Today
Garage Door Repair Services, Bryan, Texas
If you're in the Bryan, TX, area and need to get your garage door fixed, we're here for you.
Circle B Overhead Door is dedicated to providing our customers with the best service possible. Whether you're a local business owner or a homeowner, we'll work hard to make sure that your garage door is repaired quickly and efficiently.
We provide all garage door repairs that your home requires. Choose us to manage your entire system, including:
If you have any questions about our services, feel free to give us a call today!
Call Now For Fast Garage Door Service!
Bryan, TX, Garage Door Repairs
Circle B Overhead Door has been serving for many years as a garage door repair company in Bryan, TX. So, if you are looking for the most trusted garage door repairs in Bryan, TX? Look no further than Circle B Overhead Door.
We're proud to have built our business on the trust of our customers. We have a team of experts who will take care of all your overhead door needs—from repairs to new installations and more!
Our commitment to customer service is second to none. Whether you need us to fix your current garage door or install a new one, we'll make sure it's done right and done fast.
We'll work closely with you every step of the way so that we can guarantee a smooth experience from start to finish. You can count on us for reliable service at an affordable price!